Holiday Hire Vehicles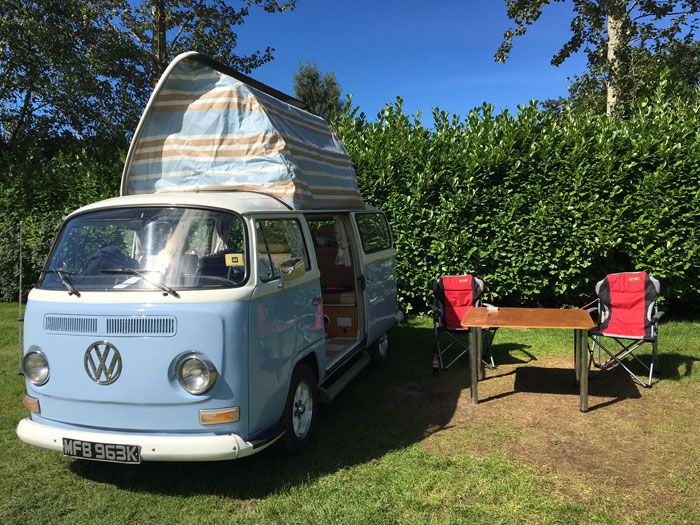 Molly
Our first love! The van that started it all, at least for us! Purchased Spring 2011, on first sight, from a lovely couple in South Wales, Molly came to us in useable condition but, in most respects, past her best. Newbies to the air cooled VW scene, we were eager to take her out, show her off and, most importantly, go camping. From this point, a plan was hatched and Molly went into the workshop to help turn back the clock to get her looking and working the way she should.
Molly, our first Bay Window VW campervan, arrived in the UK in mid-1972 as a humble panel van. Rather than heading for a life of hard labour, in the nearest builder's yard, fate saw to it that she was purchased and converted by Dormobile in Hampshire.
Having been in service with us since 2012, Molly is a true seasoned traveller. Offering a more modern driving feel than earlier VWs, she really relishes the open road. With our own bespoke camping interior, she offers a very comfortable and user friendly camping experience. A really handy feature of the Dormobile roof conversion is its roof bunks. She can sleep a family of five, with the addition of a cab bunk.
View current prices OR Book for your holiday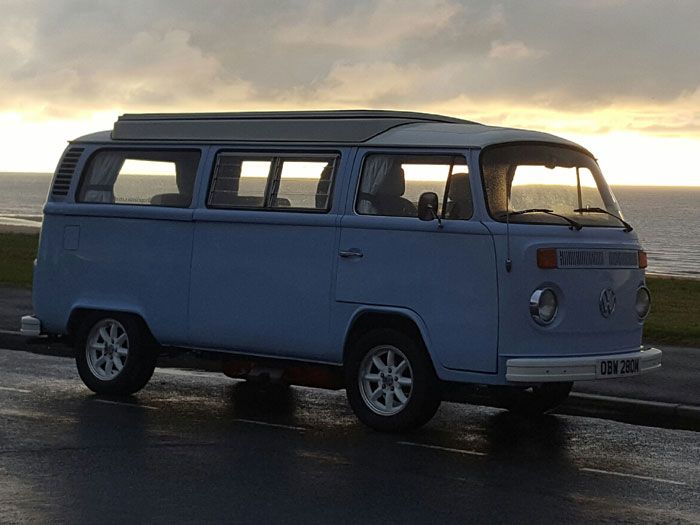 Emily
She will give you what you want with no complaints! Our second member of the fleet, she is something of a rarity amongst the VWs in the scene.
With her automatic gearbox, you really don't feel as though you are driving her; she will simply get up and go and give you a grand tour.
She was the perfect twin to her gorgeous sister Molly and has found her way into people's hearts through her easy-going style and charm.
View current prices OR Book for your holiday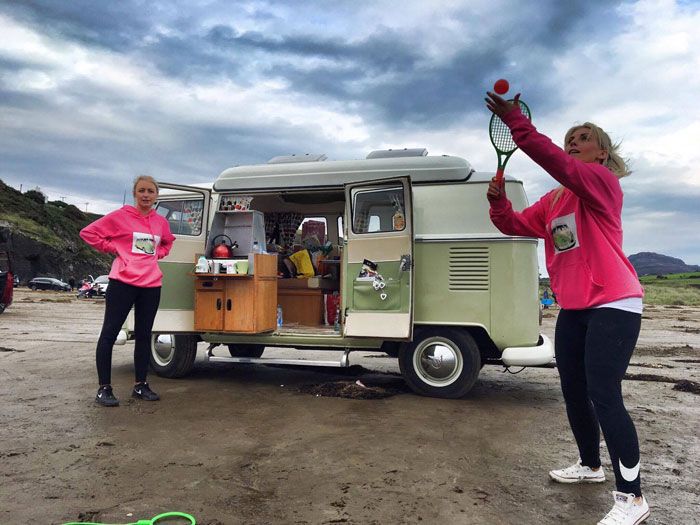 Jessie
Our Jessie! A true time warp machine! Jessie is a 1967 model and, as with our other vans, was converted to a camper right after she arrived in the UK. The original Devon interior, in Jessie's case, has survived the ravages of time and has been lovingly repaired, re-varnished and restored. Along with the original Dormobile elevating roof, Jessie offers a very "period correct" experience, with all the idiosyncrasies, slight impracticalities and character that come with vintage camping.
Jessie has a wondrous soul and a really welcoming embrace. She really is our dependable friend and is truly at home in the picturesque North Wales scenery, bringing a smile to absolutely everyone along the way.
In spite of her endearing quirks she has ample space for four so long as you pack light and hang loose 60's style!
View current prices OR Book for your holiday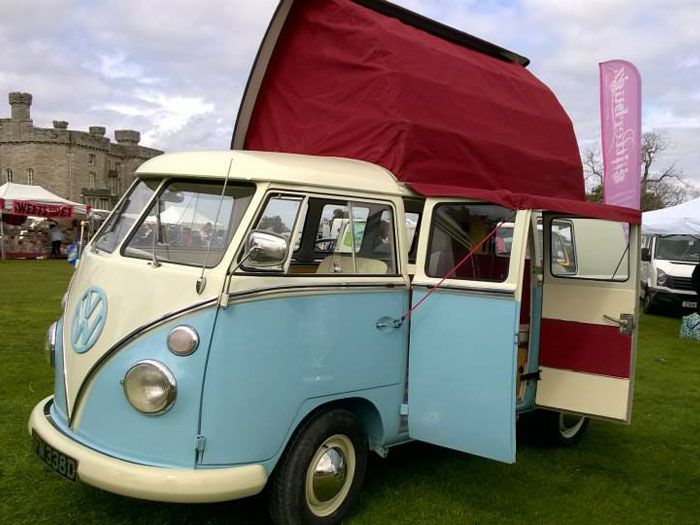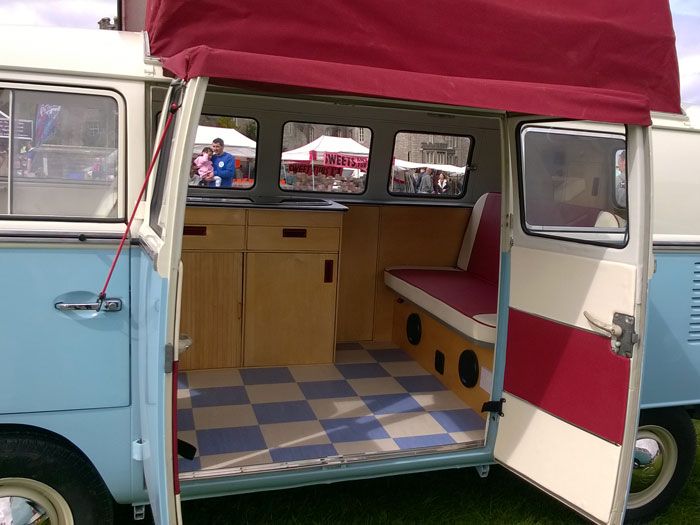 Mr Benn
Mr Benn, our 1966 Split Screen camper, arrived with us as nothing more than a very large kit of parts. Lovingly reassembled over the winter of 2014, with an updated but sympathetic custom interior, fresh paint and a brand-new engine, he joined our VW family in time for the early months of 2015 and has been going strong ever since.
To say Mr. Benn, much like his namesake, loves adventure is most definitely an understatement, with couples, families and the occasional film and radio crew taking him on his travels. He loves exploring the windswept beauty of Anglesey and the Llyn Peninsular as well as visiting the Snowdonia National Park. Portmeirion's Festival No. 6 with BBC Radio Wales as well as being taken on location to Anglesey with S4C, as surprise wedding transport for their series £5000 Wedding, were diversions he also enjoyed!