About us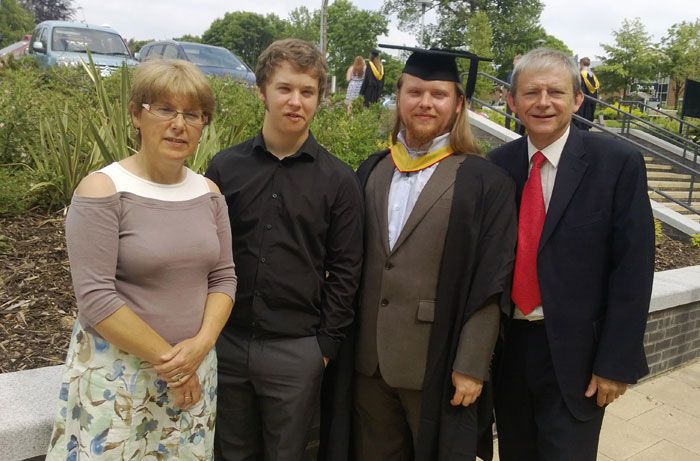 Our business started in 2012 with two vans, Molly and Emily but our passion for classic cars started many, many years before that. In 1987 we managed to find a rather forlorn E Type Jaguar (they all were back then) and over the intervening years, juggling jobs, house moves and having a family, Pat and I managed to restore it back to its former glory. That was a marathon project but gave us the appetite to do another!
Conveniently our eldest son John announced he would like a classic VW Beetle for his 18th birthday and, being the dutiful parents Cherub arrived, a 1967, 1500cc and was restored in record time (well it felt like it after the E-Type). The VW bug was now in our blood and soon after we acquired Billy our 1302S Beetle. After experiencing redundancy in 2011 we hit the trail to find our first campers. The rest, as they say is history.
After Molly and Emily started their self drive careers, we consolidated for a couple of years and then we were able to add two Split Screen campers, Lucy and Jessie to the fleet plus (in several boxes), Mr Benn another Split Screen camper. In 2014 we added a second wedding bus Rose, restored to the same specification as Lucy and we had our fleet of 6 vans, Eleanor (The E Type) and Billy. Our son John joined us in 2015 to help out with maintenance and restoration and we now have our youngest son, David on board, helping us with our graphics and IT demands.
As a family business we have the passion and resources to restore, maintain and run this fleet to ensure reliable, high specification vehicles for you to enjoy (we certainly do)!
Meet the team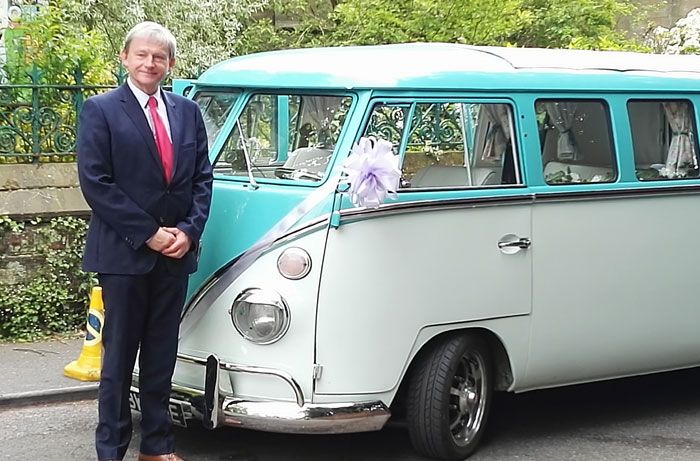 Paul and Rose on Wedding Duty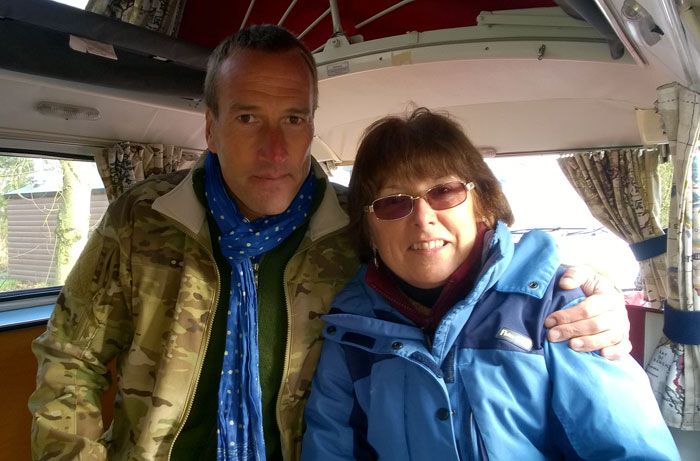 Pat with one of the many celebrities who have shown an interest in our vans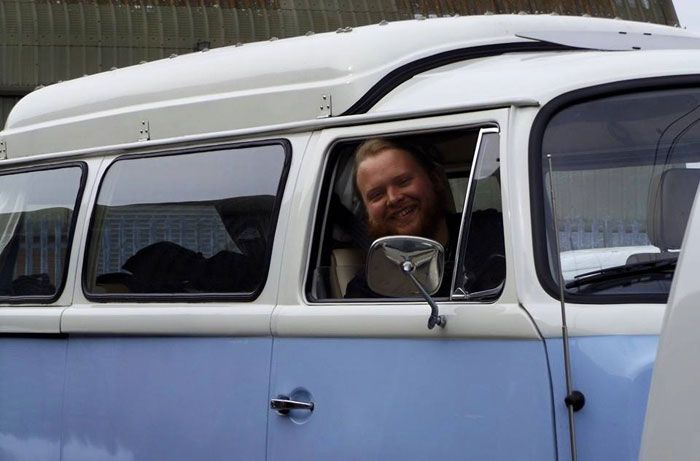 John manouvering Molly, ready for the customer to pick up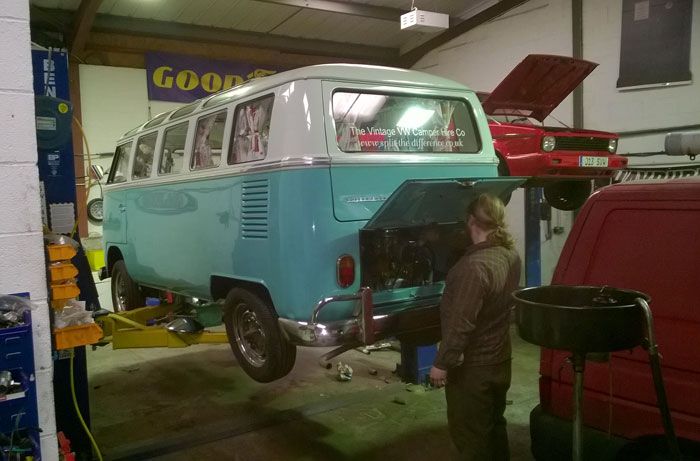 Lucy in our workshop having a regular check up with John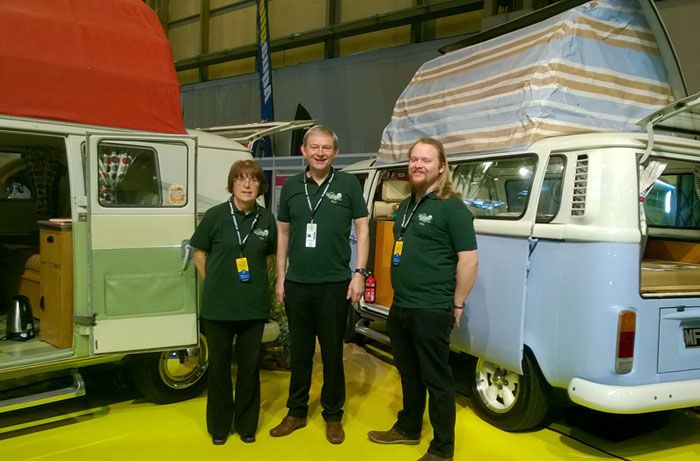 The team ready to greet our visitors at the NEC Camping, Caravanning and Mobile Home Show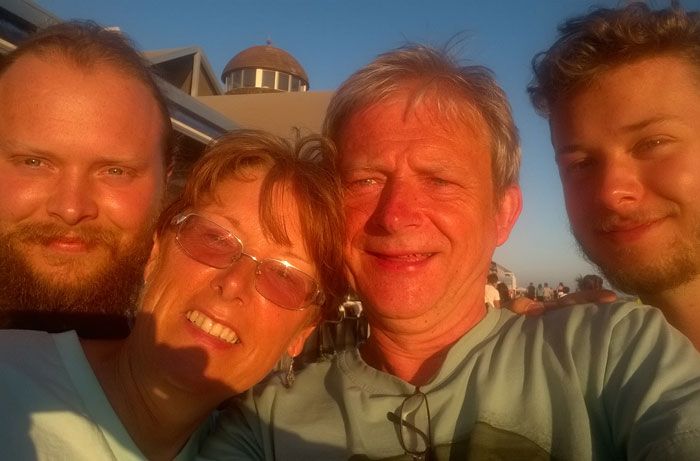 The Hilltop Classics Team having a well earned rest